HOW TO PUT ON YOUR CARTIER LOVE BRACELET AND JUSTE UN CLOU
The Love Bracelet is Cartier's signature jewelry design and arguably the most popular piece in Cartier's vast collection.
The Love Bracelet's distinctive design features perfectly spaced screws. This unique detail was inspired by the medieval chastity belt folklore and is meant to symbolize devotion and faithfulness. In turn, the Love Bracelet includes a screwdriver so only your significant other can "unlock" the bracelet.
While you may be very familiar with this iconic bracelet, you may be a little nervous when it comes to screwing it open and closed the first few times. Here's a video tutorial to show you how to easily lock your Cartier Love Bracelet and the thinner new Cartier Love Bracelet, Small. Plus the video shows how to pull open and push closed your Cartier Juste un Clou!
How to Lock Closed Your Small Mdeol Cartier Love Bracelet

1.Put the two halves of your Cartier Love Bracelet, Small around your wrist.
With the provided Cartier Screwdriver, turn the screw at the closure one half turn counter-clockwise. Once the screw matches the other rivets, the bracelet is locked.
How to Lock Closed Your Cartier Love Bracelet
Put the two halves of your Cartier Love Bracelet around your wrist.
Use the provided Cartier Screwdriver to turn the screw the screw roughly two full turns clockwise.
The rivet of the locked screw does not need to match the other rivets in order to be locked.
How to Put On and Take Off Your Cartier Juste un Clou Bracelet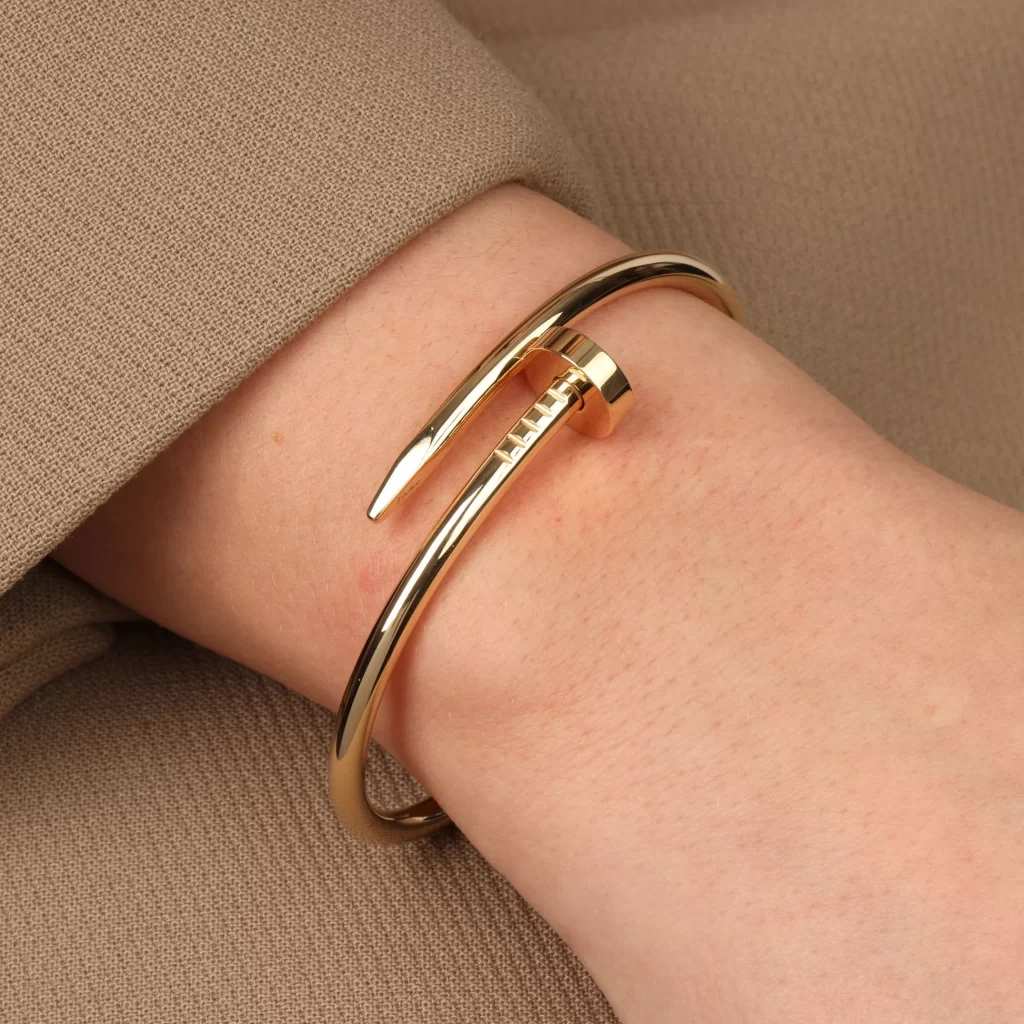 To wear your bracelet, simply snap the bracelet shut.
To remove your Juste un Clou, lightly press on the release mechanism on the underside of the bracelet to open it.
To learn more about how to spot a fake versus real Cartier Love bracelet, check out our post here.